For several years, the Magma group is working with mining companies to offer them in-situ
laboratory services.
The Magma Group offers laboratory services including sample preparation, XRF analysis, atomic absorption spectrometer analysis, Davis Tube Tester analysis, Satmagnan magnetic assay or wet chemical analysis.
We also act for mining companies in mining drilling and in-situ boreholes
Sample preparation
Sample preparation is an essential step in the analytical process. Indeed, a good sample preparation is the guarantee of a quality result. Our laboratories strictly follow international standards for sample preparation
Our teams use state-of-the-art equipment such as jaw crushers and crushers for sample preparation.
Atomic absorption spectrometry
The Magma group is one of the few African structures equipped with an atomic absorption spectrometer contrAA 700.
It enables unmatched variability and flexibility, improved analytical performance and a significant increase in laboratory test efficiency.
XRF Analysis
X-Ray fluorescence spectroscopy is a classic analytical method for all types of ores.
The main advantages of this method are its accuracy and a fast analysis time. The Magma Group
laboratories are equipped with ThermoScientific Niton XRF equipment with GOLDD technology..
The accuracy of our instruments is enhanced by calibration with certified standards
Magnetic analyser
Satmagan is designed to measure iron ore concentrations.
The precise analysis of ferromagnetic compounds such as magnetite, a component extremely difficult to detect by chemical methods.
Satmagan 135 is an easy and fast method to measure the magnetic content of samples.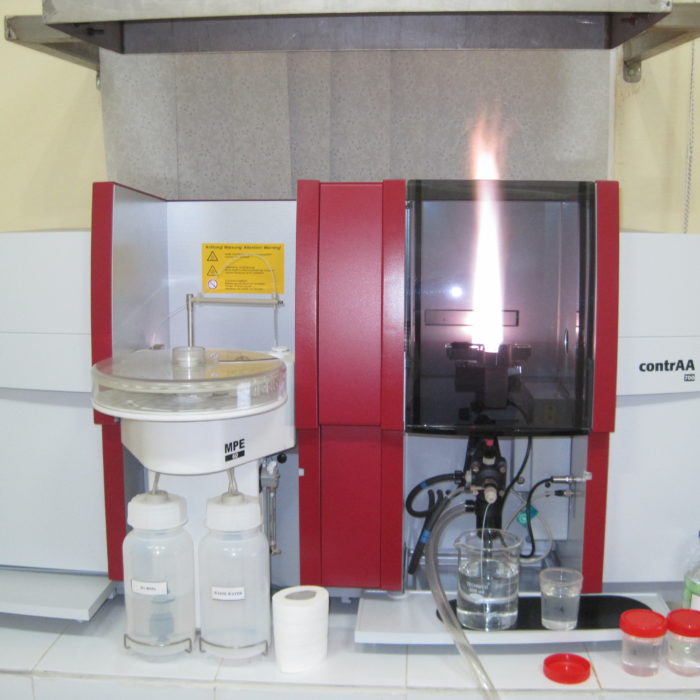 Davis Tube Tester
The Davis Tube Tester is used to determine the ferromagnetic concentration. Magnetic and nonmagnetic elements can then be analysed by XRF to determine their chemical composition.
The model used is a Davis Tube Tester from Eriez.  
Certification
The Magma Group adopts a Quality Management System (QMS) in accordance with the ISO 9001 standard.
This approach not only ensures the quality of services, but also supports OHS and environmental management systems.
ISO 9001 : Management system 2008-Quality
ISO 14001 : Environmental Management System 2004
OHSAS 18001 : 2007- Occupational Health and Safety

Request for
detailed information

Types of tests
Fields of application
Types of tests
Sample preparation
XRF Test
Atomic absorption spectrometry
Davis Tube Tester
Magnetic Analyzer
Fields of application
Mining Prospection
Mining Exploration
Mining operations
Decommissioning