For over 15 years, Magma has been involved in infrastructure studies with its company IRC Consultants.
The Magma group has expertise in individual or collective buildings (housing or offices), roads or tracks, ports and coastal protection works, bridges and dams and hospitals.
Recognized know-how in Africa
The Magma Group offers turnkey services for its clients. From architecture to finishing work, we deliver plans, structural calculations or economic calculations for the construction industry n compliance with European and American standards.
Our engineering services can be delivered alone or in addition to geotechnical or topographical engineering services for engineering structures or mines.
Our references for 15 years
Study and supervision of hospital works and projects (SNIM and the Mauritanian State)
Technical studies of roads and tracks (more than 1500km)
Studies and supervision of fishing infrastructures on the Senegal River (OMVS - Senegal)
Mooring studies for the Nouakchott Port Oil Station
Drinking water supply studies of 500 rural localities from the Foum-Gleita dam (see photo on the right)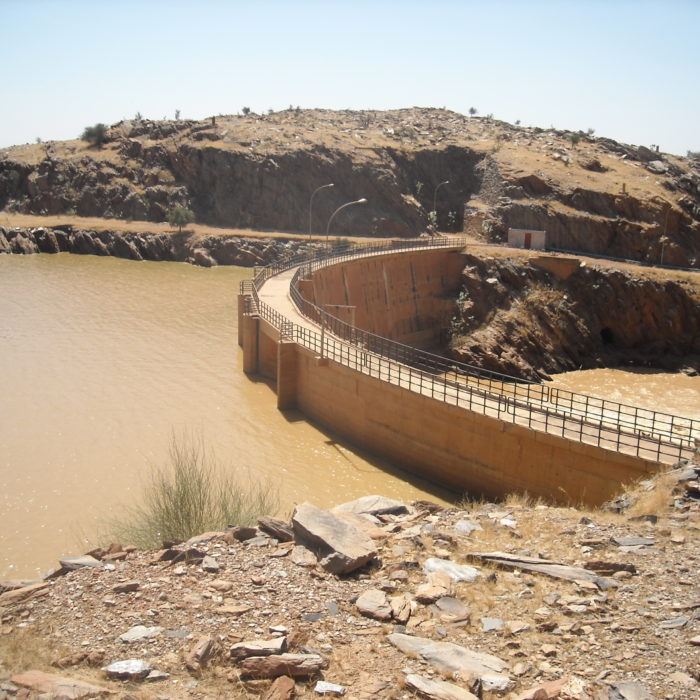 Survey Types
Filed of application
Survey Types
Topographic studies
Geotechnical investigations
Design and calculation of structures
Implementation of plans
Evaluation of costs
Preparation of tender documents
Supervision of field work
Technical quality control with mobilization of laboratories in situ
Filed of application
Residential buildings
Commercial buildings
Harbours and coastal developments
Bridges
Hospitals
Dams
Structures
Road and Trails